Chalet Totara
and its surroundings
Entirely renovated for winter 2019, the family Chalet Totara located in the Pralong area within fifty meters from the slopes is a chalet decorated in a mountain atmosphere in the purest respect for tradition. This family chalet has a privileged location, nestled in the heart of the fir trees in Courchevel and only a few minutes from the resort centre.
The architecture and interior decoration of this beautiful Savoyard family chalet are a subtle blend of old wood, stone, leather and glass. The spacious chalet 'Totara' will delight its occupants. A large central fireplace separates the sitting area from the dining room on the main level of the chalet.
The lower level of the family Chalet Totara has huge vertical windows facing south that bring beautiful light into the chalet and behind them a nice concealed terrace equipped with a Jacuzzi which is the promise of a bath in the middle of the preserved nature. A romantic master bedroom will seduce the parents with its ??en-suite bathroom.
Enjoy spacious living areas and numerous upscale amenities offered by the Chalet Totara. This authentic family chalet hosts ten people in its five bedrooms. It features a private ski room, a recreation room with pool table and a tennis table and a wellness area with gym and massage room. The chalet 'Totara' is the promise of family holidays with snowcapped peaks where memories of fun and relaxation are blended.
The Chalet Totara seduces a demanding family clientele in search of an authentic family chalet for rent on the slopes of Courchevel 1850. The size of this family chalet, its comfort, its architecture and its level of equipment and services are sure to please.
LOCATION
Distance from the center : 2000 m
Closest ski slope : Pralong
Distance from the slopes : 50 m
Distance to ski school : 50 m
Closest ski lift : Pralong
Distance from ski lift : 60 m
Coordinates
Latitude : 45.405383
Longitude : 6.636175
RESORT ACCESS
Courchevel altiport : 11min / 5km
Megeve altiport : 1h / 90km
Chambery airport : 1h / 108km
Geneva airport : 2h / 192km
Lyon airport : 2h / 185km
Albertville train station : 50min / 50km
Bourg Saint Maurice train station : 55min / 50km
Chambery train station : 1h / 192km
Lyon train station : 2h / 200km
Moutier train station : 35min / 25km
Sallanches train station : /
Cimalpes Services :

Catering

*Subject to the availability of the staff.

Indicative price, for a 7-day booking for 8 people.

Half board does not include food.

Breakfast service
Managed by a housekeeper - 2h30 per day
1 925 €

Half board service
Managed by a chef - 9h30 per day
7 breakfast + 7 lunchs or 7 breakfasts + 7 dinners
3 150 € - Food and drinks not included
By selecting your catering, you have the possibility to add additionnal services
Welcome
---
Reception at the chalet
Slippers
Gourmet welcome basket
Toiletry products in each bathroom
Champagne
Housekeeping & Linens
---
Linens (towels and sheets)
Catering
---
Breakfast service
Chef for breakfast
Good to know
---
Additional fees
Tourist tax
The food for the preparation of the meal(s) will be invoiced as an extra
Possible house staff overtime
Staff
CHEF : 3h/day
HOUSEKEEPER : 5h/day
Equipements
English pool sized 212 x 106 cm
Multimedia
---
Wifi
TV
BOSE speakers
Satellite TV
Household appliance
---
Microwave
Fridge
Freezer
Raclette machine
Fondue appliance
Vaccum
Ironing board
Nespresso
Iron
Gas hob
Blender
Device with grill-stone
Waffle iron
Kitchen exhaust hood
Kettle
Toaster
Refrigerate wine cellar
Dishwasher
Washing machine
Dryer
Oven
Floor 0
Outdoor jacuzzi
Cinema room
Massage room
Floor -1
A massage room and a fitness room is available on the lower level of the chalet. The fitness room has a treadmill and a weight bench. Children and adults can enjoy a game of pool tabe or table tennis.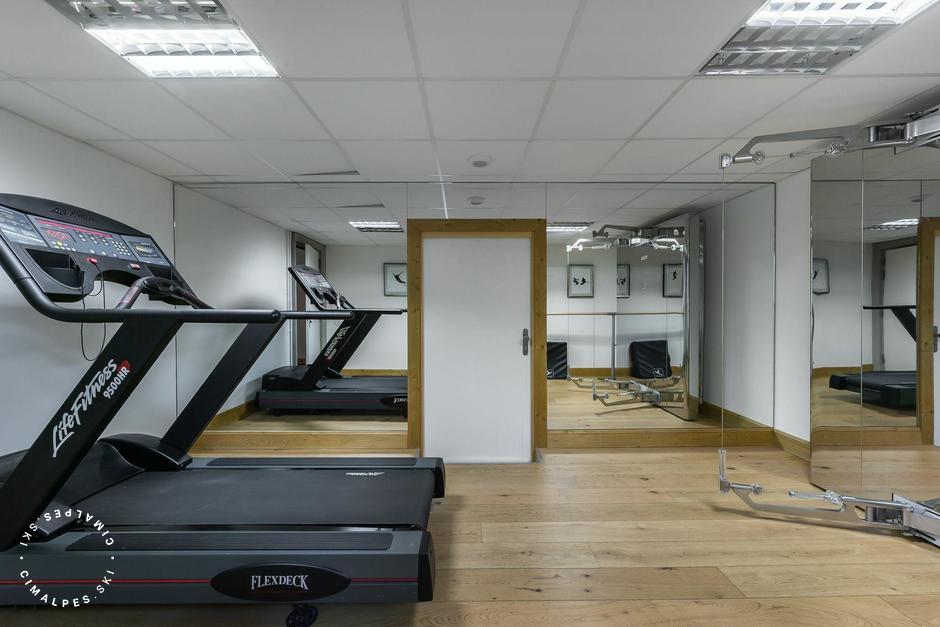 Winter 2020/21
You wish to add a catering service ?
Catering
*Subject to the availability of the staff.
Indicative price, for a 7-day booking for 8 people.
Half board does not include food.
Breakfast service
Managed by a housekeeper - 2h30 per day
1 925 €

Half board service
Managed by a chef - 9h30 per day
7 breakfast + 7 lunchs or 7 breakfasts + 7 dinners
3 150 € - Food and drinks not included
Arrival date
Departure date
Price
December 2020
05/12/2020
12/12/2020
19 900 €
Book
12/12/2020
19/12/2020
20 500 €
Book
19/12/2020
26/12/2020
46 500 €
Option
Option Option
26/12/2020
02/01/2021
87 900 €
BOOKED
BOOKED
January 2021
02/01/2021
09/01/2021
46 500 €
BOOKED
BOOKED
09/01/2021
16/01/2021
20 900 €
Book
16/01/2021
23/01/2021
20 900 €
Book
23/01/2021
30/01/2021
20 900 €
Book
30/01/2021
06/02/2021
25 400 €
Book
February 2021
06/02/2021
13/02/2021
40 900 €
Book
13/02/2021
20/02/2021
69 600 €
Book
20/02/2021
27/02/2021
50 900 €
Book
27/02/2021
06/03/2021
40 900 €
Book
March 2021
06/03/2021
13/03/2021
40 200 €
Book
13/03/2021
20/03/2021
25 400 €
Book
20/03/2021
27/03/2021
20 900 €
Book
27/03/2021
03/04/2021
20 900 €
Book
April 2021
03/04/2021
10/04/2021
20 500 €
Book
10/04/2021
17/04/2021
20 500 €
Book
17/04/2021
24/04/2021
19 900 €
Book