Apartment Les Belles Alpes 4
and its surroundings
Duplex apartment in a traditional chalet. The chalet Les Belles Aples featured an architecture composed of traditional local materials. It is located in the centre of Meribel Village, a few minutes from the ski pistes and ski lifts.
The flat for 10 people benefits of a vast living area, which consists of a modern open plan kitchen with a glass veranda, leading onto the dining room and the living room. Floor-to-ceilling windows welcome the light into this bright and warm apartment and provide access to the balcony, which benefits from its South exposure. Make the most out of the sauna, or the second lounge where a fireplace awaits, to relax after a day on the ski pistes.
Situé à proximité des comodités de Méribel Village : supérette, restaurants, magasin de sport et télésiège du Golf pour rejoindre facilement le domaine des 3 Vallées. Navette gratuite toutes les 15 minutes pour le centre de Méribel de 7h55 à 23h30.
LOCATION
Distance from the center : 50 m
Closest ski slope : Piste du Lapin
Distance from the slopes : 130 m
Distance to ski school : 2100 m
Closest ski lift : Télésiège du Golf
Distance from ski lift : 130 m
Coordinates
Latitude : 45.416064
Longitude : 6.564011
RESORT ACCESS
Courchevel altiport : 35min / 20km
Megeve altiport : 1h / 85km
Chambery airport : 1h / 100km
Geneva airport : 2h / 180km
Lyon airport : 2h / 180km
Albertville train station : 45min / 45km
Bourg Saint Maurice train station : 50min / 45km
Chambery train station : 1h / 180km
Lyon train station : 2h / 190km
Moutier train station : 30min / 20km
Sallanches train station : /
Cimalpes Services :

Catering

*Subject to the availability of the staff.

Indicative price, for a 7-day booking for 8 people.

Half board does not include food.

Breakfast service
Managed by a housekeeper - 2h30 per day
1 500 €

Half board service
Managed by a chef - 9h30 per day
7 breakfast + 7 lunchs or 7 breakfasts + 7 dinners
3 200 € - Food and drinks not included
By selecting your catering, you have the possibility to add additionnal services
Welcome
---
Reception at the chalet
Firewood
Slippers
Bathrobe
Gourmet welcome basket
Basket needed on arrival: Dishwasher tablets, sponge, multi-surface products, etc.
Champagne (in winter only)
Toiletry products in each bathroom
Housekeeping & Linens
---
End of stay cleaning
Linens (towels and sheets)
Beds made on your arrival
Daily cleaning
Good to know
---
Additional fees
Tourist tax
Cancellation insurance 3%
Equipements
General equipments
---
Elevator
Garage
Wood fireplace
Ski locker
Boots heater
Outdoor furniture
Baby cot
Household appliance
---
Microwave
Fridge
Freezer
Raclette machine
Fondue appliance
Vaccum
Ironing board
Nespresso
Iron
Mixer
Device with grill-stone
Kitchen exhaust hood
Kettle
Toaster
Pancake (crepes) machine
Ceramic hob
Dishwasher
Washing machine
Dryer
Oven
Ground floor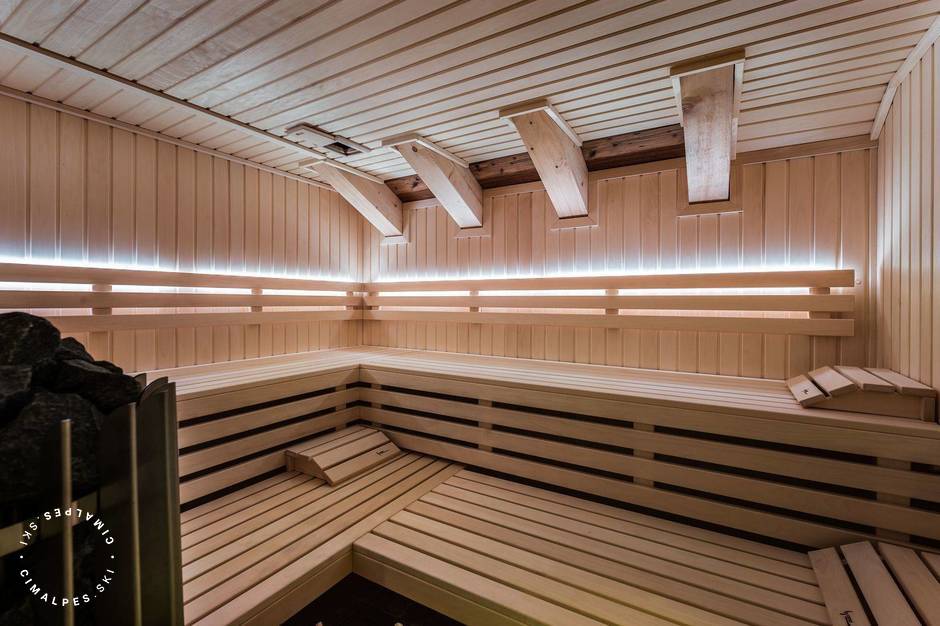 Sauna
Winter 2020/21
You wish to add a catering service ?
Catering
*Subject to the availability of the staff.
Indicative price, for a 7-day booking for 8 people.
Half board does not include food.
Breakfast service
Managed by a housekeeper - 2h30 per day
1 500 €

Half board service
Managed by a chef - 9h30 per day
7 breakfast + 7 lunchs or 7 breakfasts + 7 dinners
3 200 € - Food and drinks not included
Arrival date
Departure date
Price
December 2020
05/12/2020
12/12/2020
7 000 €
Book
12/12/2020
19/12/2020
7 000 €
Book
19/12/2020
26/12/2020
9 600 €
BOOKED
BOOKED
26/12/2020
02/01/2021
16 000 €
BOOKED
BOOKED
January 2021
02/01/2021
09/01/2021
8 000 €
Book
09/01/2021
16/01/2021
7 000 €
BOOKED
BOOKED
16/01/2021
23/01/2021
7 000 €
BOOKED
BOOKED
23/01/2021
30/01/2021
7 000 €
BOOKED
BOOKED
30/01/2021
06/02/2021
7 000 €
BOOKED
BOOKED
February 2021
06/02/2021
13/02/2021
10 900 €
Book
13/02/2021
20/02/2021
13 900 €
BOOKED
BOOKED
20/02/2021
27/02/2021
11 000 €
BOOKED
BOOKED
27/02/2021
06/03/2021
10 900 €
Book
March 2021
06/03/2021
13/03/2021
8 000 €
BOOKED
BOOKED
13/03/2021
20/03/2021
8 000 €
BOOKED
BOOKED
20/03/2021
27/03/2021
7 000 €
BOOKED
BOOKED
27/03/2021
03/04/2021
7 000 €
Book
April 2021
03/04/2021
10/04/2021
7 000 €
Book
10/04/2021
17/04/2021
7 000 €
Book
17/04/2021
24/04/2021
7 000 €
Book